James Howison
James Howison is an Assistant Professor in the Information School of the University of Texas at Austin, where I have been since August 2011. I'm part of the Information Work Research Group.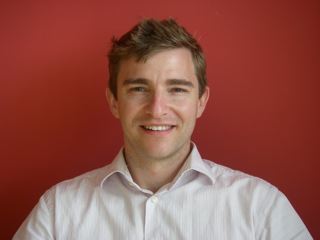 My broad research interest is technology and human collaboration, especially the organization of work. Work is increasingly imbued with information; not only is it facilitated by information technologies but the objects being worked on are themselves made up of information. While this has changed the organization of markets and hierarchical organizations like companies and libraries, it is in combination with network organizing that phenomena of especially surprising scope and impact have emerged, such as open source software, wikipedia, corporate crowd-sourcing, and new types of scientific collaboration.
My research currently focuses on understanding the scientific software ecosystem. I'm pursuing this research as co-PI on an NSF grant through the OCI VOSS program and the NSF SciSIP program. We are focusing on the incentive issues in software work in science, especially as they relate to architecture. It's great fun; I'm getting to meet all manner of scientists and to delve into an important and understudied area. See more on this work on my Research and Publications page.
Prior to UTexas I was a post-doctoral associate at the Institute for Software Research at the Carnegie Mellon School of Computer Science where he worked with Jim Herbsleb.
I received my PhD in May 2009, advised by Kevin Crowston, at the School of Information studies at Syracuse University in Upstate New York. My dissertation examined the work of free and open source software developers and developed a theory called collaboration through superposition. More on that on my dissertation page.
In addition to my academic work I have been invited to present at industry conferences, including O'Reilly's first P2P conference (which became E-Tech) and the 2005 FOOCamp, LinuxAsia 2006, the 2006 O'Reilly Open Source Conference and the 2011 O'Reilly SciFoo Camp.
You can contact me at james@howison.name or my cellphone +1 315 395 4056. There's also an embedded microformat hCard in the html on this page.)